VIDEO: Lindsay Lohan Promotes Brother Michael Jr's Short Film -- Watch It Here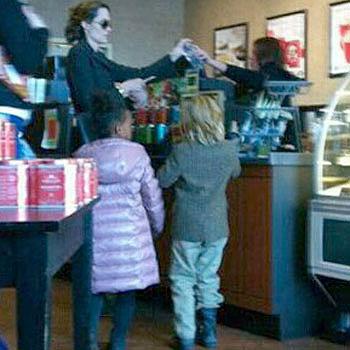 Lindsay Lohan is facing a drought in her acting career right now but that didn't stop her from promoting younger brother Michael Jr.'s short film -- and RadarOnline.com has the video.
"My lil brother Mike in this new short film!" Lindsay posted on her Twitter account Wednesday.
Titled Razors and Balloons, the video is shot in black and white and has Michael, who goes by Michael C. Lohan in the credit, repeatedly spitting bottle caps out of his mouth – and losing a tooth at one point.
Article continues below advertisement
During the five minute film Michael even shows some skin, going shirtless at one point for a scene with his co-star, Elba Sette-Camera.
As RadarOnline.com was first to report, Michael is keen on developing his acting career and even has a movie in the works.
"Lindsay thinks her brother is an incredible actor, and she is excited for him to join the business," Dina Lohan told RadarOnline.com in an exclusive interview.
"We're working on a movie for him, and I am the executive producer."