Exclusive
EXCLUSIVE: Lindsay Lohan's Brother Has Movie In The Works: 'He Better Not Win An Oscar Before Me!'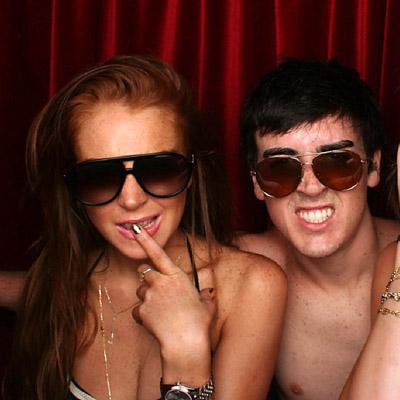 Lindsay Lohan's younger brother plans on following her lead by stepping into the entertainment industry and even has a movie in the works, according to their mother, Dina.
"Her brother wants to go back to acting now," Dina told RadarOnline.com in an exclusive new interview about Michael Jr., who is just one year younger than Lindsay.
"We're working on a movie for him, and I am the executive producer, with Michael being the star."
Article continues below advertisement
Dina told RadarOnline.com she's very supportive of her son, but that Lindsay jokes about sibling rivalry.
"Lindsay said: 'He better not win an Academy Award before me!'" Dina said. "Lindsay thinks her brother is an incredible actor, and she is excited for him to join the business."
"Michael's movie is about college students, one of which grows defiant and is a heroin addict."
The film is expected to go into preproduction this month, and Dina said they're hoping to begin shooting by March.
"We are actively working with investors now," Dina told RadarOnline.com.
Since Lindsay's release from the Betty Ford Center on January 3, the Mean Girls actress has been living a low-key lifestyle, choosing to focus on future acting and business projects.
The 24-year-old's next court date is February 25, 2011, where she'll face Los Angeles Superior Court Judge Elden Fox.
RELATED STORIES:
EXCLUSIVE: Judge Reads Lindsay's Criminal File, Take No Immediate Action