VIDEO: Lindsay Lohan: 'I Have To Build Myself Back Up, And I Get That'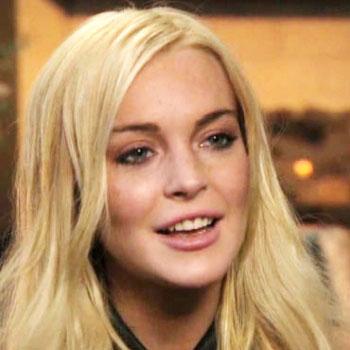 With Charlie Sheen stealing all of her tabloid thunder Monday, Lindsay Lohan opened her home doors to Extra, where the troubled starlet admitted she's got a long way to go before reclaiming her spot atop the Hollywood food chain.
Currently up on a felony theft charge in connection with a $2,500 necklace she's accused of lifting from a Venice Beach jeweler, the Mean Girls said she feels "great" and "happy" these days.
Article continues below advertisement
"There's always bumps that we have in the road," she said. "As long as I'm focusing on my recovery, I'm doing good and that's most important for me."
Asked if there's any stars she'd like to work with when she makes her anticipated career comeback, Lohan said she's in no place to seek privileges like that right now, but they'll reappear in time.
"I have to build myself back up and I get that," she said.