VIDEO: Jennifer Hudson Says Late Mother's Examples Help Her Raise Son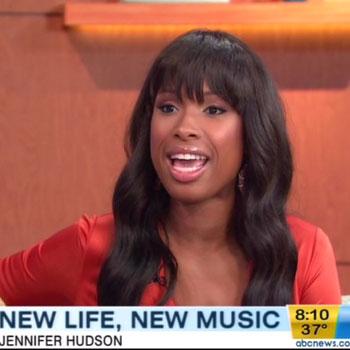 Oscar and Grammy-winner Jennifer Hudson says that when she's in need of parenting advice for her son, she often thinks of how her late mother Darnell would react in the situation.
Watch the clip here on RadarOnline.com
"All the time, definitely," the Windy City native, 29, told Good Morning America's Robin Roberts on Monday. "That's the example, that's what I go by, like 'What would my mom do? How did she do it?'
Article continues below advertisement
"Even when I'm bouncing him on my knee, you know?" the Dreamgirls beauty said.
Darnell was murdered, along with Hudson's brother Jason and nephew Julian in October 2008, by brother-in-law William Balfour.
Hudson said her mother's values weighed heavily on her psyche while she was in South Africa for four months shooting the film Winnie, as she left the country for a day to visit her young son in the states.
"You know what?" Hudson said. "My momma would do it for me, so I need to go and see about my child, and I hopped on that plane. That's things my mother would have done. Everything I do, I do from example, like, 'What she would have done for us.'"
Hudson's second album, I Remember Me, hits stores Tuesday. Her upcoming movie Winnie, a biopic about Nelson Mandela's wife which co-stars Terrence Howard, hits theaters later this year.