Real Housewife Of Atlanta Webcast: Kandi Burruss Dishes -- Watch It Here Live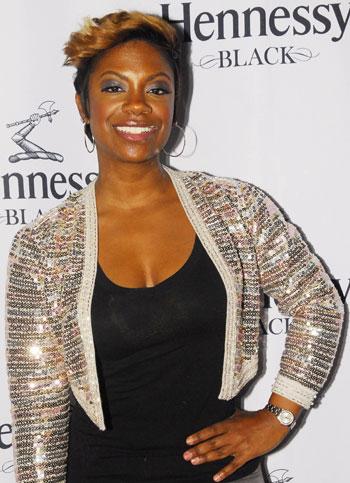 The Real Houewives of Atlanta are drama personified and jam packed with their new type of Southern charm - no-nonesense Kandi Burruss treats her fans to a live webcast every week and you can watch it here live on RadarOnline.com Wednesday night at 10 p.m. ET.
"Being a part of the cast has been fun, but I'm using this show as a business move," Kandi has said about her time on the hit Bravo reality TV series.
Article continues below advertisement
The former singer is a renown talent in the music world, and she wrote and produced fellow housewife Kim Zolciak's hit song Tardy to the Party.
Her UStream webcast, which is promoted by LiveMatrix.com, is a playful ensemble chat between Kandi and her friends about their dating lives and they even give sex advice!
VIDEO: The Atlanta Housewives Go Head-To-Head
It's a girls night out with no-holds barred talk from Kandi Burruss.