PHOTOS: Justin Bieber Wigs Out!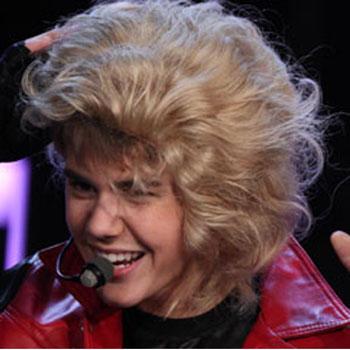 Justin, is that you? The 17-year-old pop superstar was spotted wearing a wacky wig as he appeared on German television on Saturday night, and RadarOnline.com has the pictures.
Thomas Gottschalk, the host of the TV show 'Wetten Das,' which was being shot at Ausberg Fairground, placed the hilarious hair piece on Justin's head during the interview so that he would look just like him.
Luckily the 'Baby" singer, who was wearing his favorite black and red leather jacket for the appearance, took the joke in good spirits and laughed along with the host.
Article continues below advertisement