PHOTOS: Happy 35th Birthday, Reese Witherspoon!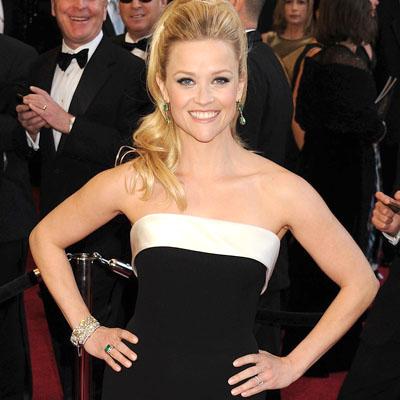 Reese Witherspoon is one of the most celebrated actresses of our time. With an Academy Award and numerous blockbuster films to her name, the actress, who turns 35-years-old on Tuesday, has grown up gracefully in the public eye. In celebration of her birthday (and her impending nuptials to super agent Jim Toth) RadarOnline.com is honoring the ageless beauty with a special photo feature.
From the very beginning, it was clear that Reese was destined for success. In 1990, the 14-year-old attended a casting call for The Man In the Moon, hoping to snag a bit part in the bigscreen feature, but instead, scored the lead opposite Jason London. Her critically acclaimed performance transformed the girl next door into a rising young Hollywood star, and she continued to build up her resume with such teen targeted films as Freeway, Fear and Pleasantville.
Article continues below advertisement
Her role of Tracy Flick in Election earned Reese her first Golden Globe nomination, but it was her performance as Elle Wood in Legally Blonde that solidified her star status, breaking the $100 million mark at the box office.
In 1997 on her 21st birthday Reese met her future husband Ryan Phillippe, who she would later costar alongside in Cruel Intentions. The couple wed in June 1999 and had two children together, Ava Elizabeth and Deacon Reese, before parting ways in 2006.