PHOTOS: David Arquette -- Airing His Dirty Laundry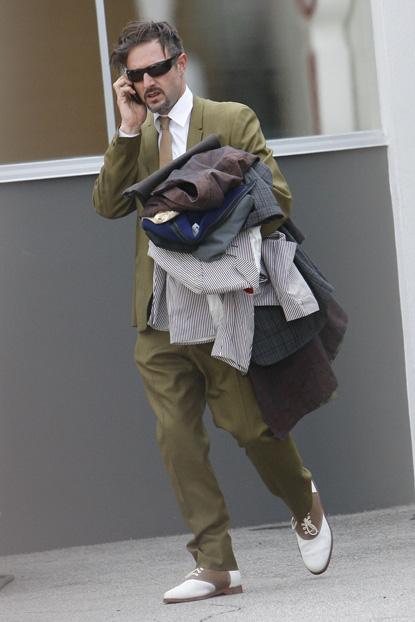 David Arquette aired his dirty laundry this week -- but thankfully this time, it was without Howard Stern's help!
The Scream 4 star, who infamously called up the King Of All Media following his October 2010 break-up with Courteney Cox, was snapped in Beverly Hills on Thursday dressed to the nines as he carried an armful of linens to a dry cleaning establishment. With his hair tousled by a windy Southern California morning, the dapper star appeared very focused while talking on his phone.
Article continues below advertisement
Arquette, who shares a 6-year-old daughter named Coco with Cox, has gotten along well with his ex on the promotional trail for their upcoming film Scream 4.
"The great thing is that we really love each other and that we're really amazing parents together, very supportive -- I'm her biggest fan and she's my biggest fan. You know, that's what it's all about really," Arquette told ET Wednesday of his current rapport with Cox.