PHOTOS: Christina Aguilera's Boyfriend Matt Rutler Released From Custody After DUI Arrest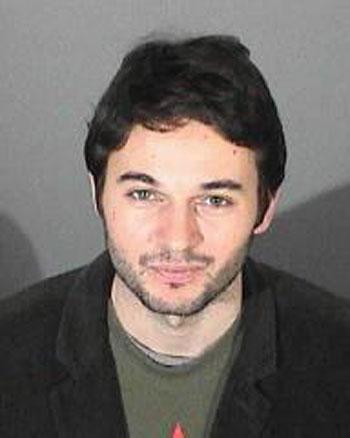 Christina Aguilera's boyfriend Matt Rutler was released from custody Tuesday, hours after his arrest on suspicion of DUI, and RadarOnline.com has the first photos of him. Shortly after 11 a.m. PT Tuesday, A RadarOnline.com reporter spotted Rutler arriving at Aguilera's home in Beverly Hills, where she fled to upon her release after being booked on a charge of public intoxication.
In another new development, authorities tell RadarOnline.com that preliminary results show Rutler's blood alcohol limit was .09 ( the legal limit in California is .08 ) when he was pulled over early Tuesday; Aguilera was a passenger in the car.
Article continues below advertisement
As RadarOnline.com previously reported, police say Rutler, 25, was driving erratically when he was stopped by police. Authorities took both him and Aguilera,30, into custody. A source described the Beautiful singer as being "severely intoxicated".
Rutler was charged with suspicion of DUI and booked. Bail was set at $5,000, and he was released at 9:50 am PT.
Aguilera was booked on a misdemeanor charge of public intoxication and was released after posting $250 bail.
Authorities fingerprinted and took mug shots of both, but said that it was "not likely" that they would release the singer's mug shot, since they had no intention of prosecuting her.
A friend close to Aguilera has exclusively told RadarOnline.com: "Christina is fine. She is home and everything is completely calm at her house. She called Jordan and spoke with him and she spoke with Max and everything is ok. She is just going to relax at home for a little while. She is just really hoping to move past this and move forward."
MORE ON:
Christina Aguilera
Article continues below advertisement
However, Rutler is not as fortunate. Since he was behind the wheel, authorities will pursue a case against him.
After booking her, police put Aguilera in a cell so that she could sober up. She was released around 7:30 am PT after passing a sobriety test in jail and was driven home by a friend.
Earlier, Sheriff's department spokerson Steve Whitmore stressed that Aguilera was cooperative and not belligerent or aggressive in any way during her arrest and subsequent booking.