NEW DETAILS: Gallagher In 'Stable Condition' After Collapsing On Stage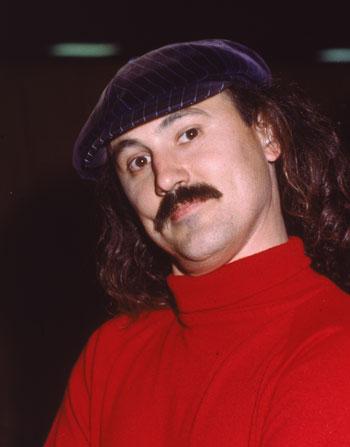 Funnyman Gallagher will remain in hospital Friday awaiting results of tests after he collapsed on stage during a performance at a club in Minnesota, RadarOnline.com has exclusively learned.
The famous prop funnyman is currently in stable condition at Saint Mary's Hospital after he fainted while performing at Whiskey Bones Roadhouse on Thursday night.
Article continues below advertisement
Shocked fans watched as stage-hands rushed to Gallagher's assistance after he collapsed without warning while lifting the sledge hammer that is part of his signature "Sledge-O-Matic" routine.
Gallagher, 64, whose real name is Leo Anthony Gallagher was responsive while he was taken out of the bar.
Whisky Bones owner Todd Powers believed the veteren comic may have suffered from a stroke or heart attack; before he collapsed, he complained of feeling un-well and briefly left the stage before returning to resume is act before some 400 fans.
His promotional manager Christine Sherrer said: "He is stable and awake. They are still doing tests but he is okay tight now."
VIDEO: Annette Funicello Taken To Hospital After House Catches Fire
Gallagher was one of America's most popular comics in the 1980's. He gained fame through his "Sledge-O-Matic" sketch where he uses a large mallet to smash a variety of objects like water melons, toothpaste and containers of cottage cheese.