Leaping Lizards! Johnny Depp's 'Rango' Rules The Box Office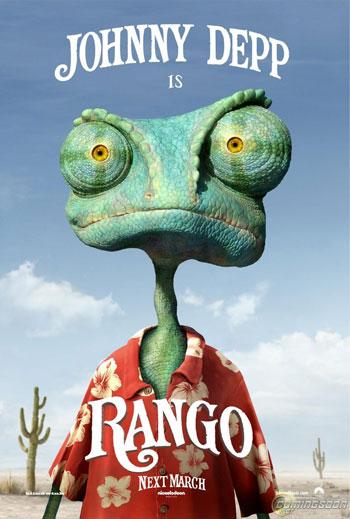 It didn't open to the kind of numbers that had been hoped for but the animated Rango took first place at the weekend box office, bringing in an estimated $38 million in tickets.
Depp is the voice of a chameleon named Rango. Isla Fisher, Abigail Breslin and Depp's good buddy Harry Dean Stanton also lent their voices to the flick.
VIDEO: Johnny Depp Lets His Inner Kid Out While Voicing Rango
Matt Damon's The Adjustment Bureau opened in second place. Its $21 million in ticket sales was actually slightly higher than had been predicted.
Article continues below advertisement