Judge Judy Rushed To Hospital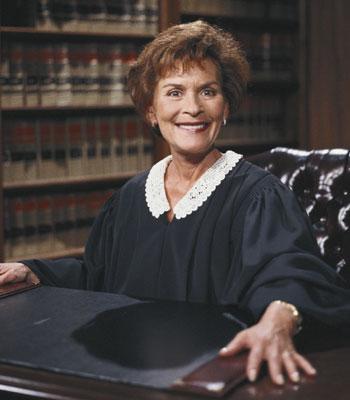 Judge Judy Sheindlin was rushed to a Los Angeles hospital Wednesday morning "feeling nauseous" and suffering "intestinal discomfort", RadarOnline.com is exclusively reporting.
The Los Angeles City Fire Department confirmed to RadarOnline.com that a paramedic ambulance was dispatched to the KTLA Studios in Hollywood, where Judge Judy tapes her show, at 9:12 a.m. today.
A 911 call was made and paramedics responded to a "medical call" and then transported the 68-year-old judge to a local hospital.
Article continues below advertisement
"The judge was feeling nauseous and had some intestinal discomfort and decided to go to the hospital to get it checked out," Judge Judy's rep, Gary Rosen, told RadarOnline.com in an exclusive interview.
EXCLUSIVE: Lindsay Lohan's Secret Plan To Stay Out Of Jail Revealed!
"They are keeping her overnight for tests."
A source inside the studio told RadarOnline.com cameras rolled during the drama.
"She was just sitting on the stand during her taping and she started saying things that didn't make any sense," the insider told RadarOnline.com, exclusively.
"It was only during the second case.
"The judge said couple of sentences that didn't have anything to do with the case and then she stopped speaking and said she wasn't feeling well."
The judge, clearly suffering, told the audience: "I need to stop, I'm not feeling well!"
RELATED STORIES: