Joran Van Der Sloot To Argue 'Temporary Insanity' In Murder Of Stephany Flores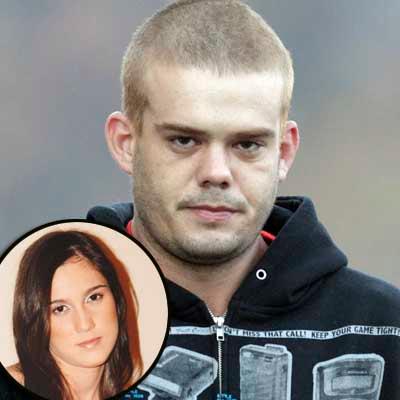 Joran van der Sloot will plead guilty to murdering a young Peruvian woman he met while gambling, but will argue temporary insanity, RadarOnline.com has learned.
Van der Sloot -- who remains the key suspect in the mysterious disappearance of Natalee Holloway, an 18-year-old from Alabama, on the Caribbean island of Aruba in 2005 -- will use a "violent emotion" defense in the killing of Flores, Van der Sloot's attorney Maximo Altez said. In doing so, Van der Sloot hopes to have his sentence significantly reduced.
Article continues below advertisement
Altez said he filed papers three weeks ago informing prosecutors of his intent to argue that the 23-year-old Dutchman became enraged and killed the 21-year-old Peruvian business student last May because she had learned of his relation to Holloway by looking in his laptop computer.
Van der Sloot is accused of first-degree murder, which carries a 15-to-35-year sentence, if convicted.
The "violent emotion" plea is typically used in Peru for crimes of passion where a spouse, for example, is surprised in the act of adultery.
If it were to be accepted by a trial judge, Van der Sloot would be sentenced to 3-to-5 years, and Altez said his client could be freed in just 20 months.
A lawyer for Flores' family called the proposed plea absurd, saying that given all the factors of the case, Van der Sloot deserved to spend a minimum of 25 years in prison.
"The manner in which the suspect killed Stephany evidenced disproportionate violence," attorney Edward Alvarez said.
Article continues below advertisement
Flores was killed in Van der Sloot's Lima hotel room five years to the day after Holloway disappeared; she had been bludgeoned and asphyxiated.
Alvarez said Van der Sloot also stole money and other items from Flores before fleeing south from the Peruvian capital to Chile, where he was later arrested by police.
Van der Sloot confessed to the crime last year, but then recanted. Likewise, he has implicated himself in the past to the disappearance of Holloway, but later changed his story.
He has several times confessed then recanted a role in the disappearance of Holloway, an 18-year-old Alabama student who was visiting Aruba on a high school graduation trip with classmates when she meet Van der Sloot at a casino.
Because of delays in Peru's judicial process that Alvarez blamed on the defense, Van der Sloot has not yet been formally charged, and he remains in Lima's Castro Castro prison, where his lawyer says he gives English lessons to other inmates.
Article continues below advertisement
An attorney for Holloway's mother, Beth Twitty, said she considered the planned plea "outrageous." Twitty knows the Flores family will never accept it and she plans to "make whatever noise she has to" to make sure it doesn't happen, the lawyer, John Kelly, added.
Jesse James Beds Nazi-Admiring Tattoo Addict, Begs for Forgiveness
"He's a very slippery, smart criminal," Kelly said of Van der Sloot, adding that any suggestion he "flipped out for a moment" in killing Flores was mocked by the meticulous calculation of his attempt to cover up the crime and his escape.
Kelly also emphasized that even if Peruvian justice were to go easy on Van der Sloot he still faces prosecution in the United States on wire fraud and extortion charges.
An Alabama grand jury indicted the Dutchman in June for allegedly trying to extort $250,000 from Twitty in exchange for information on where she could find her daughter's body.
According to court papers, Van der Sloot received a total of $25,000 a few weeks before Flores' death - money it is believed he used to travel to Peru.