It's Bachelor Party Time For Prince William!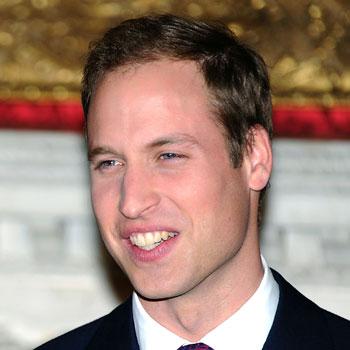 It's bound to be a drunken few days for Prince William as the groom-to-be says goodbye to his single days with his bachelor party this weekend, RadarOnline.com has learned.
The future King of England will be gathering his closest guy friends for a boys-only booze-up at a top secret location.
"It's top, top secret but the dates have been marked off in the diary and security knows every detail. For privacy reasons we can't reveal locations, but there will be plenty of booze and some legendary activities," a source told Us Weekly.
Article continues below advertisement
Buckingham Palace is keeping details of the big bash a tight secret, but reports surfaced last month that it will have a water-theme and include speedboats, wake boards and water-skis on the English Channel, followed by a pub crawl at bars only accessible by boat or foot.
The stag party - as it's called in England - will also mark the last weekend that brother Harry is in town before he heads off the to North Pole on March 29 on a charity trek. Charles' youngest son will be joining four wounded soldiers, including two amputees, in a five-day trek from Longyearbyen in northern Norway.
"He's helped out with a lot of the planning," revealed the source, but luckily Harry will be back from the Arctic Circle in time to see his big brother marry Kate Middleton on April 29.
While Wills nurses the inevitable hangover, his blushing bride will be in London with her sister and maid of honor, Pippa, finalizing wedding plans.
There is a long tradition of raucous royal bachelor parties which has included William and Harry wasted in a country pub, Prince Edward and his pals cross-dressing and Princess Diana and Fergie gatecrashing Prince Andrew's do disguised as police officers.