Exclusive
EXCLUSIVE STATEMENT: Jeremy London's Family Says They're 'Pleased' His Accused Kidnapper Is Out Of Jail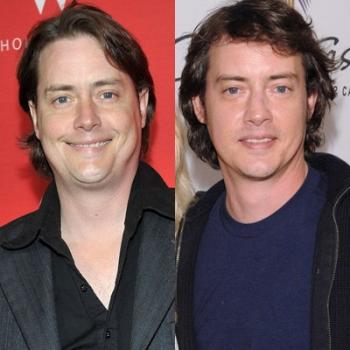 Following his guilty plea in an Indio, California court, actor Jeremy London's accused kidnapper, Brandon Adams, was released from jail on Wednesday and London's family couldn't be happier, RadarOnline.com has exclusively learned.
"We are pleased that Brandon is going home after many months in jail. The DA obviously didn't feel there was credibility for a case and offered a deal that would get Brandon out of jail immediately," the statement given exclusively to RadarOnline.com from Jeremy's brother, Jason London, his fiancée Sofia Karsten and the boys' mother Debbie Nielsen, reads.
Article continues below advertisement
"Otherwise, this case would have gone to trial and such lesser charges would never have been offered. Brandon pleaded to far lesser charges – NOT to what he was being accused of – so that this could be over and he could go home to his family.
"He would be in jail for many years if he had been guilty of the charges against him, but instead he is a free man... We think the outcome speaks for itself.
"We are just grateful that this poor man is no longer sitting in jail. We are glad that everyone can get on with their lives and we are hopeful that lessons were learned by this unfortunate situation."
In a plea deal with the Riverside County District Attorney, Adams, 27, pled guilty to the reduced charge of misdemeanor vehicle theft and felony false imprisonment in connection with the alleged kidnapping of Jeremy in June 2010.
Article continues below advertisement
Adams had been in jail since his arrest in June, and was sentenced Wednesday to one year and four months in state prison, but was released Wednesday after having already served 510 days and is now on parole.
RadarOnline.com broke the exclusive story that London, 33, had been kidnapped at gun point, but multiple people, including his family and then-wife claimed that the actor was using drugs and exaggerated his story.
Article continues below advertisement
Jeremy's family is adamant that they have stuck by the troubled actor for years while he's battled prescription drug abuse, and even though he recently completed a stint on Celebrity Rehab with Dr. Drew, the family remains skeptical of his sobriety.
"We love Jeremy and miss him and hopefully this can provide the opportunity to begin his healing," the family concluded in their statement.
RELATED STORIES: