EXCLUSIVE: 'Problematic Tenant' Chris Brown Is Driving His Neighbors Nuts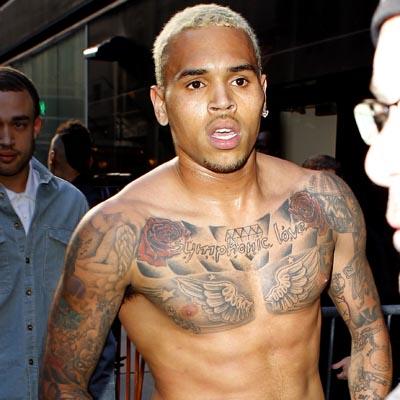 When you think of who would make the perfect neighbor, Chris Brown probably isn't the first person that springs to mind, and residents in his swanky West Hollywood condo building can confirm, he's far from ideal.
In fact, a source tells RadarOnline.com that the 21-year-old Forever singer is driving his neighbors nuts with his loud music, constant stream of friends visiting all hours of the night and day and his disrespectful manner.
Article continues below advertisement
"Chris Brown is a problematic tenant, to say the least," the source says. "He has his posse traipsing around until the late hours of the night, he's loud and totally disrespectful of his neighbors.
"He's driving the other tenants in the building crazy. The vast majority of the residents are professionals and they work during the day, so it's important to them to get some rest at night and that's proving difficult with the noise that's being generated.
"The building isn't meant to be some kind of party house, the residents don't want that and they don't want to live in that kind of environment."
"The tenants are complaining about him and the noise he's generating, they've even had to give him at least one warning. He needs to keep the volume down – people are sick of his behavior."
Brown spent close to $1.75 million on the 3,000 square foot, three bedroom, three-and-a-half bathroom penthouse condo, and only recently moved into the property.
Article continues below advertisement
"It's crazy," the source says. "He just moved in around a month ago and he's already received a warning. The tenants are just really worried – if he's like this straight off the bat, they wonder if it's going to get any worse."
It's not been a good couple of weeks for Brown – he hit the headlines once again last week, for all the wrong reasons, after storming out of Good Morning America studios and leaving a smashed window in his wake.
As RadarOnline.com previously reported, Brown threw a tantrum after GMA host Robin Roberts questioned him about the 2009 brutal beating of his then girlfriend Rihanna.
Brown later apologized for the incident, the Forever singer appeared on BET's 106 & Park and said he "had to blow off steam and let out the anger" after the appearance, in which he wanted to promote his new album F.A.M.E. -- and not dwell on past events.
Article continues below advertisement
"First of all, I just wanna apologize to anybody who was startled in the office, anybody who was offended or really disappointed in my actions, because I was disappointed with the way I acted," Brown said.
"A lot of people don't know what went down, and obviously when I do shows or when I do interviews, we always send out a talking point sheet."
"As the interview proceeded, it was kinda thrown off. I was thrown off by it."
"I felt like they told us this just so they could get us on the show so they can exploit me. So I took it very, very hard and I really kinda kept my composure throughout the whole interview, although you can see me upset, I kept my composure, I did my performance."
A representative from LA Luxury Estates released this statement, late Monday.
"Chris Brown has been very kind and an absolute pleasure to work with," the company said. "Our interaction on his behalf continues to be professional and seamless."