Exclusive
EXCLUSIVE: Movie Producer Claims He Can 'Guarantee' No Jail Time For Lindsay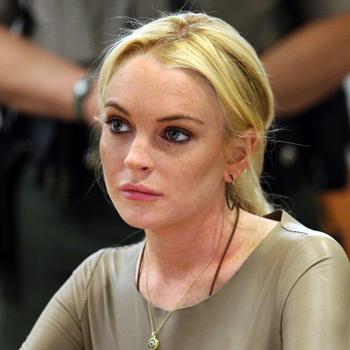 Lindsay Lohan has a new member of her legal team, or does she? Lindsay's friend, movie producer Keith Middlebrook, is claiming to RadarOnline.com that he is her new "legal consultant strategist."
The problem? Lindsay's super attorney Shawn Holley is very much is charge of Lindsay's case, and a source close to her tells RadarOnline.com Keith "is someone Lindsay asked her to talk to, which she did for maybe five minutes. He seemed to offer nothing."
Article continues below advertisement
But that hasn't stopped Middlebrook from saying he "will oversee the legal team to get Ms. Lohan out of this horrible fabrication of a crime."
Middlebrook is making the same claim on his website
RadarOnline.com has checked with the California Bar Association and Middlebrook is not a member. There is no indication he is an attorney at all!
Nevertheless Middlebrook says he "guarantees that Ms. Lohan will not have any jail time."
Other claims Middlebrook is making include his opinion that the necklace at the center of the felony theft case against Lindsay is only worth $900, that her "probation violation charges will be dropped" and that the jewelry store went after Lindsay just to get publicity.
"Lindsay is more confident than ever and she has a spring in her step after her last court hearing," Middlebrook's producing partner Nathan Folks tells RadarOnline.com. "She is determined to get her life back on track and put all this behind her. She is in a great place right now and she is steering clear of alcohol and drugs. We can't to get the movie going and she can't either."