Exclusive
EXCLUSIVE: Michael Lohan Says He Will Not Attend Lindsay's Hearing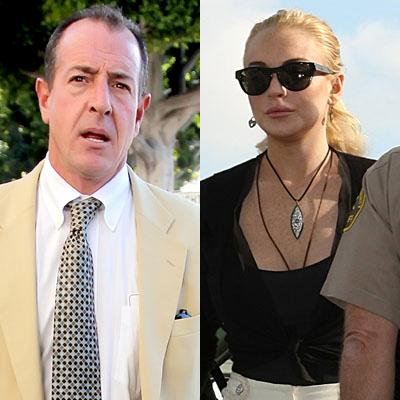 As Lindsay Lohan prepares to face the judge again in her felony theft case, her father Michael has decided not to join his daugther in court, he tells RadarOnline.com exclusively.
Michael had originally planned to leave the Pasadena Recovery Center, where he is a castmember on Dr. Drew's Celebrity Rehab show and attend Lindsay's court date Thursday, as RadarOnline.com originally reported.
However, he changed his mind and said that while Dr. Drew did approve him going to court, he didn't want to attract unnecessary attention during the hearing.
Article continues below advertisement
"Dr. Drew and Bob Forrest suggested that I don't go to court because even if cameras didn't follow me, someone might say they did."
Michael has attended Lindsay's past court appearances, and was present in February along with her mother Dina, but the two did not speak.
He had kind words and well wishes for his daughter. "We are with Lindsay and the rest of my family in spirit and or prayers and I am confident that Shawn Holley and God will be victorious."