Exclusive
EXCLUSIVE: Michael Jackson's Ex Manager Frank Dileo Hospitalized, Fighting For His Life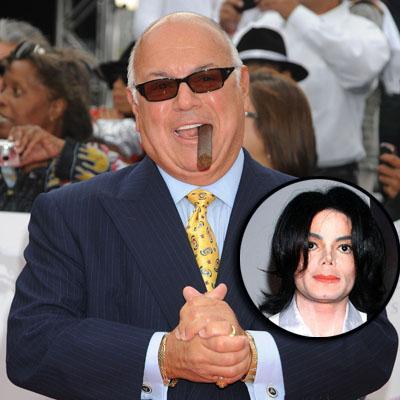 Michael Jackson's one-time manager Frank Dileo is in a Los Angeles hospital fighting for his life after having heart surgery and subsequently experiencing complications, RadarOnline.com has learned exclusively.
Sources close to the situation tell RadarOnline.com that Dileo had bypass surgery on his heart last week and then suffered from complications the next day.
RadarOnline.com has confirmed that Dileo is currently at Cedars-Sinai Medical Center, but the status of his recovery is unknown.
Article continues below advertisement
"Frank scheduled his bypass to be at Cedars, but after suffering the heart attack, he's taken a turn for the worse," the source said.
"Much of his family is in town right now to be there for him. They're worried, but of course hoping for the best."
In August 2010, concert promoter Citadel Limited sued Dileo on accusations that the King of Pop's manager had kept $300,000 the company paid as a fee for performances Jackson was supposed to make in Trinidad and Tobago just months after his June 2009 death.
Citadel Limited claimed Dileo personally accepted fees, which Citadel Limited paid via wire from April 2009 through June 2009.
Sadly, Michael Jackson died weeks later on June 25, 2009 in Los Angeles after suffering a sudden cardiac arrest.
The 63-year-old manager was the executive producer for Jackson's full-length movie Moonwalker as well as eight music videos including Grammy winner Leave Me Alone. He also managed Jackson's Bad World Tour and the Jackson family Victory Tour.