Michael Jackson's Former Manager Sued Over Concert Fee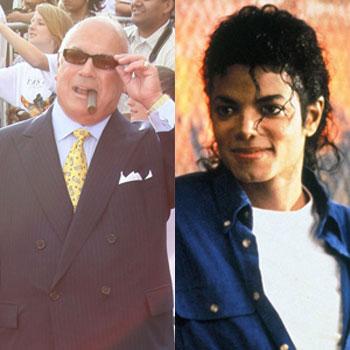 Concert promoter Citadel Limited Tuesday has sued Michael Jackson's former manager Frank DiLeo, RadarOnline.com has learned, on accusations the King of Pop's manager kept $300,000 the company paid as a fee for performances the late entertainer was slated to make in Trinidad and Tobago months after his June 2009 death.
Read The Documents:
DiLeo and a number of associates are named in the suit, which was filed in Los Angeles on August 24. Citadel Limited claims that DiLeo or his associates, personally accepted the fees, which Citadel Limited paid via wire from April 2009 through June 2009.
Article continues below advertisement
Sadly, Michael Jackson died weeks later on June 25, 2009 after suffering a sudden cardiac arrest in Los Angeles.
According to Citadel Limited, the contract stated: "If there is a cancellation due to any circumstances that are beyond the control of the Artist, Company, or Purchaser, a make-up date will be discussed for the canceled events or full refund will be issued if acceptable date is not agreed upon."
MORE ON:
Katherine Jackson