EXCLUSIVE: Lisa Vanderpump's TV Reporter Friend's Assault Case To Be Continued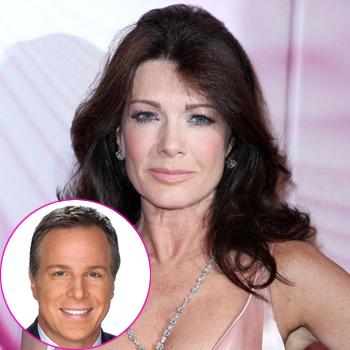 Lisa Vanderpump appeared in a Los Angeles courthouse on Friday after being subpoenaed for an alleged assault against her friend, TV reporter Robert Kovacik, and RadarOnline.com has learned the matter is to be continued.
"Ok in court...subpoenaed for the aggressive act against my friend reporter@robertnbcla...hopefully justice will be served," Vanderpump tweeted from the courthouse.
Vanderpump and Kovacik were having dinner at Beverly Hills famed Polo Lounge in December when Kovacik was allegedly attacked by a drunken man who was making rude remarks about Vanderpump, which resulted in a split lip that had to be stitched up by a plastic surgeon.
Article continues below advertisement
The next day Kovacik requested that charges be filed against Roger Telavera, and as a result the Real Housewives of Beverly Hills star and Kovacik were subpoenaed by the District Attorney to testify in front of Judge Fox.
"Last night at the Polo Lounge my friend, Robert Kovacik was viciously attacked by an aggressive drunk. Am shocked and upset," Lisa tweeted the day after the alleged attack.
RadarOnline.com has learned that the DA and Telavera's attorney are trying to resolve the matter and the case will be continued on April 11, 2011.