LA TV Reporter Asks For Charges To Be Filed In Assault Witnessed By Real Housewife Lisa Vanderpump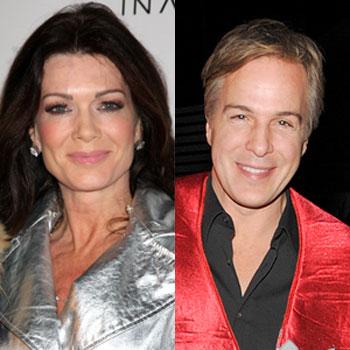 Robert Kovacik, the high profile Los Angeles TV reporter who was assaulted by a drunken man Thursday night at the famed Polo Lounge, has formally requested that the Beverly Hills Police Department file charges, RadarOnline.com has confirmed.
At noon on Friday, Kovacik who reports for LA's NBC station, went to the Beverly Hills PD headquarters, accompanied by his good friend, Lisa Vanderpump.
The Real Housewives of Beverly Hills star and her husband Ken were dining at the Polo Lounge with their friend Kovacik when a drunk began making rude remarks about Lisa.
Article continues below advertisement
Kovacik politely asked the man to stop. Instead, he hauled off and slugged him!
"Last night at the Polo Lounge my friend, Robert Kovacik was viciously attacked by an aggressive drunk. Am shocked and upset," Lisa Tweeted Friday.
Cops were called to the scene after the incident occurred, the BHPD spokesperson confirms to RadarOnline.com but at the time Kovacik "declined further police actions and all parties left the hotel."