Exclusive
EXCLUSIVE: Real Housewives Of Beverly Hills & Its Original Cast Will Return For Season 2!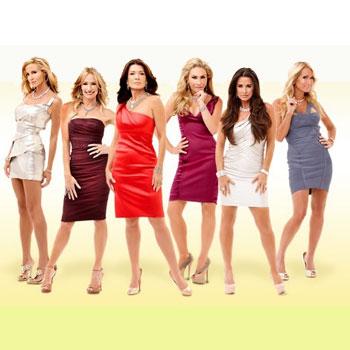 It's official. Real Housewives of Beverly Hills is coming back for a second season, and the original cast -- including hold out Camille Grammer -- will return, RadarOnline.com has exclusively learned.
Sources close to show tell us all the housewives, Lisa Vanderpump, Kyle and Kim Richards, Taylor Armstrong, Adrienne Maloof and Grammer have all signed on for a dramatic and much anticipated second season.
Article continues below advertisement
But don't think it was easy getting all the girls to sign on -- especially Camille and Kim.
"Camille was on the fence and really didn't know if she wanted all her business exposed for a second time especially after her painful divorce," sources told us. "She thought about it and re-thought about it before coming to the conclusion that she'd return for a second season."
As RadarOnline.com previously reported, Camille and Kelsey Grammer divorced in February after 14 years of marriage. Kelsey has since re-married, for a fourth time, to his girlfriend Kayte Walsh, who is 26 years his junior.
"I do wish him well and I'll miss him," Camille previously told us. "We spent many great years together and we've been through a lot. But at the end of the day, he's made his decision and I'll be fine. I've got a great support group, real and true friends and I'm moving forward with my life. I was sad and wanted to make things work but I'm completely fine now. I'm moving on."
RadarOnline.com has also learned that Kim was not sure about returning. Sources connected with the show say Kim asked Bravo executives for money and wanted to be the highest paid cast member.
Article continues below advertisement
"Kim went to the production team demanding more money for Season 2," sources told RadarOnline.com. "I believe she felt that since her drinking problem was exposed and some personal family issues were unearthed she'd use that as leverage to get more money. Who knows? Perhaps she needs the cash more than any other housewives."
The ladies are currently shooting scenes for Season 2, and sources say that these girls are going to bring it hard this time around.