Exclusive
EXCLUSIVE: Lindsay Lohan Is Innocent And Will Prove It At Trial, Says Attorney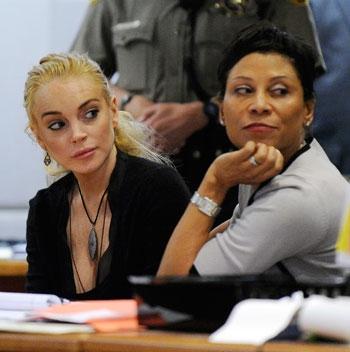 Lindsay Lohan's powerhouse attorney, Shawn Holley, is proclaiming her embattled client's innocence and declares that LiLo will be acquitted by a jury.
In a statement released to RadarOnline.com, Holley says: "Ms. Lohan has maintained her innocence from the moment this case was filed and she has never wavered.
"Though many advised her to follow the safe route by taking 'the deal,' the truth is, Ms. Lohan is innocent; she has a strong defense; and we are confident that a jury will listen to the evidence fairly and acquit her."
Article continues below advertisement
Holley formally notified the DA and Judge Keith Schwartz on Wednesday that Lindsay wasn't going to be accepting the plea deal that would have included jail time.
Lohan will now appear in front of Judge Stephanie Sautner on April 22 for her preliminary hearing.
Sources close to the case tell RadarOnline.com that it's likely only investigating officers will be called by Deputy District Attorney Danette Meyers.
MORE ON:
Celebrity Justice
At the conclusion of the preliminary hearing, Judge Sautner will also determine if Lindsay violated terms of her probation, which could send Lohan back to jail for at least six months.
RELATED STORIES: