Exclusive
EXCLUSIVE: Lindsay Lohan Was 'Never Going To Plead Guilty' Claims Her Mom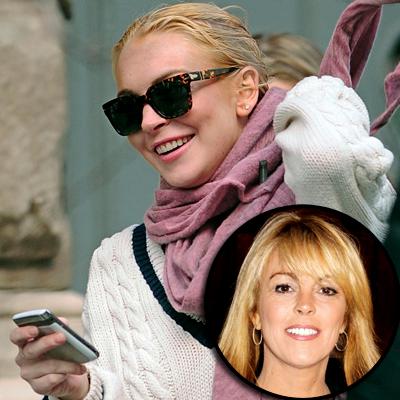 Lindsay Lohan never had any intention of agreeing to a plea deal and accepting guilt for allegedly stealing a $2,500 necklace from a Venice Beach jewelers, her mom Dina told RadarOnline.com in an exclusive new interview.
Lindsay's powerhouse attorney Shawn Holley formally notified the District Attorney and Judge Keith Schwartz on Wednesday that her client would not accept the plea deal, and although her team waited until the final hours to reject the offer, Dina said her daughter never even entertained the idea of copping a plea.
Article continues below advertisement
"She was never going to plead guilty to a crime she didn't commit," Dina told RadarOnline.com.
"All along Lindsay has never wavered regarding her innocence."
In a statement to RadarOnline.com, Holley said that many people felt Lindsay should take the plea, and advised her to do so, but that she was confident the Mean Girls star would be triumphant after having her day in court.
"Though many advised her to follow the safe route by taking 'the deal,' the truth is, Ms. Lohan is innocent; she has a strong defense; and we are confident that a jury will listen to the evidence fairly and acquit her," Holley said.
Dina is also confidant with Lindsay's decision and says that she is sure the surveillance tape from the jewelry store will vindicate her daughter.
"I saw the entire security tape, and it showed the necklace clearly being loaned to Lindsay," Dina claims.
The 24-year-old actress will now appear in front of Judge Stephanie Sautner on Friday, April 22 for her preliminary hearing.
Sources close to the case tell RadarOnline.com that it's likely only investigating officers will be called to court by Deputy District Attorney Danette Meyers at that hearing.
Article continues below advertisement