EXCLUSIVE: Lindsay Lohan Taking Time Out To Raise Funds For Japan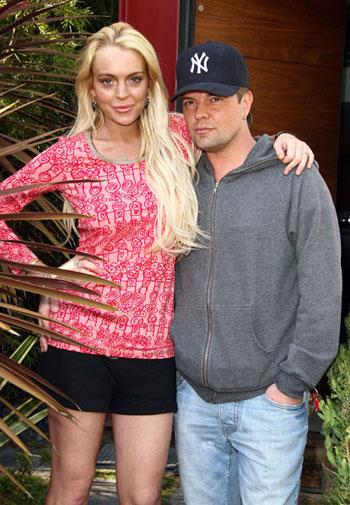 Despite preparing to head to trial to battle a felony grand theft charge, Lindsay Lohan is still taking time out to think of others.
RadarOnline.com has exclusively learned the troubled Hollywood starlet has joined forces with celebrity booker Claus Hjelmbak and Danish artist Poul Pava to help those who suffered due to the devastating earthquake and tsunami in Japan.
"She was so sweet, while packing for the airport to go to New York she took the time to sign posters to raise money for a Japan fund," Hjelmbak, a close friend of Lohan's, exclusively told RadarOnline.com.
Article continues below advertisement
"She is so strong despite everything she has been through, she is holding up in a situation where most people would break."
Just last week the 24-year-old formally notified Judge Keith Schwartz that she would not be taking a plea deal that would have included jail time. Lindsay will now appear in front of Judge Stephanie Sautner on April 22 for her preliminary hearing.
Lohan is charged with felony grand theft after allegedly stealing a $2,500 "one of a kind" necklace from a Venice Beach area jewelers.
But, despite her legal woes Lindsay is keeping her chin up and trying to use her celebrity to the best of her ability, to help others, says her friend.
"She is truly the most talked about celebrity and she has superstar power," Clause said. "I'm working with Poul to raise funds for Japan, and when Lindsay heard she jumped straight in to help.
"Poul has designed a special shirt and part of the proceeds will be donated to The American Red Cross For Japan.
Article continues below advertisement