Exclusive
EXCLUSIVE: LeAnn Rimes Defends Skinny Photos -- 'I Know How Healthy I Am'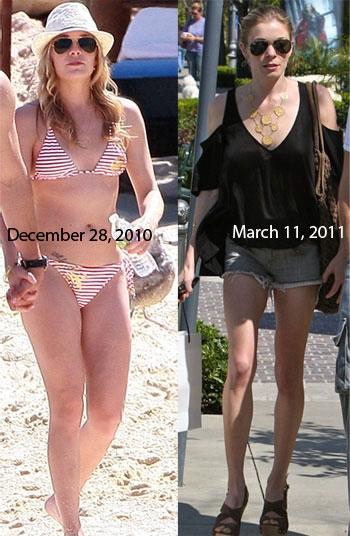 LeAnn Rimes was recently photographed looking super skinny and in an effort to deflect public criticism, the singer took to her Twitter account in defense, RadarOnline.com has learned.
"Maybe it's time for a nude pic so peeps can see how I look nowhere near what these stupid pics are trying to make me look like, LOL #joke," Rimes tweeted on Tuesday.
"I don't care about the dumb articles. I know how healthy I am. Maybe those people should start taking care of themselves...inside and out."
Article continues below advertisement
Rimes jumped to the center of controversy when photographs emerged of her on Friday, March 11 walking around Calabasas, California with her fiancé Eddie Cibrian, looking noticeably thinner than she usually does.
"OVER It is right! I know how healthy I am, so really that's all that matters," Rimes responded to a fan via Twitter.
"I'm talking about the evil comments and the judging and rag mags."
Speculation rampantly grew online that the 28-year-old singer had dropped the weight for her impending nuptials to Cibrian, 37, but Rimes maintains that she's perfectly healthy.
"It's sad how mean people in this world can be for no good reason," Rimes wrote.
"You start to lose hope in people except for a handful."
Rimes and Cibrian got engaged in December after they met in 2009 on the set of Northern Lights (while still married to their previous partners), and although they have not set a date for the wedding, the singer has been busy planning their ceremony.
Cibrian, the father of two children, left his wife of eight years former model Brandi Glanville while Rimes split from backup dancer Dean Sheremet after seven years.