AUDIO: LeAnn Rimes: I'm In Counseling With Eddie's Ex 'For The Kids'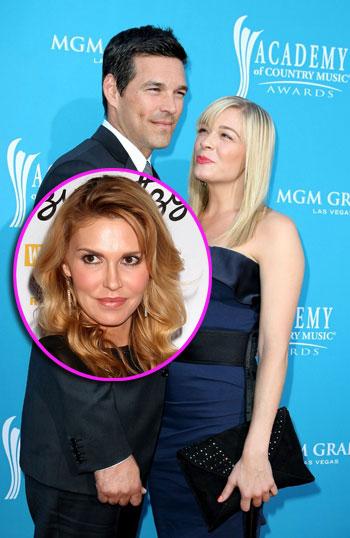 LeAnn Rimes, in an interview on Chicago US 99.5 radio station Wednesday, said she's attended counseling sessions alongside her fiancée Eddie Cibrian's ex, Brandi Glanville, for the sake of the Eddie's two young sons, Mason and Jake.
Hear the audio on RadarOnline.com
As RadarOnline.com previously reported, Cibrian proposed to Rimes with a massive diamond ring in Malibu, California late last year.
The couple has been a tabloid mainstay since their love affair began in 2009, when both were married to others - Cibrian to his wife of eight years, Glanville, and Rimes to her husband of seven years, Dean Sheremet.
Article continues below advertisement
Rimes, when asked, admitted she's attended counseling sessions with Glanville and she's "really hoping that we can continue ... I'm doing it for the kids."
Rimes said that she's "sorry that everything's gone on the way it has," and now that "there's two little hearts involved, you want to protect them.
"Me being a step mom," Rimes said, "now it's even more my responsibility."
Listen to LeAnn Rimes Interview