Exclusive
EXCLUSIVE INTERVIEW: Eddie Cibrian's Ex-Wife Had Counseling With LeAnn Rimes; Admits It 'Didn't Go So Well'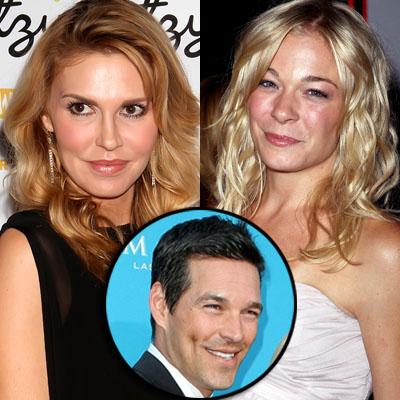 Before LeAnn Rimes became engaged to Eddie Cibrian, his ex-wife tells RadarOnline.com she went to counseling with the country superstar and it "did not go so well." She also reveals that LeAnn and Eddie wanted her to sign a confidentiality agreement, but she refused.
"I did try some counseling with LeAnn, but it did not go so well for one reason or another," Eddie's ex-wife Brandi Granville told RadarOnline.com in an exclusive new interview.
Article continues below advertisement
"At times I feel like they are blaming me, although I don't really quite know why, but I understand it is a process and that our sons have to come first."
Brandi and Eddie have two sons together and after eight years of marriage, the pair divorced after he met and had an affair with LeAnn, 28, while on the set of Northern Lights, a move for Lifetime Television.
"There is still a lot of animosity but hopefully, one day, we can move through that and get to a better place," Brandi said.
"Divorce is very tough but going through it in public makes it really hard. Eddie and LeAnn wanted me to sign a confidentiality agreement but I refused to do that as I never did anything wrong."
Eddie, 37, wasn't the only one committing adultery, as LeAnn was also married at the time to former dancer turned chef Dean Sheremet.
"My relationship with Dean was great, but ultimately it wasn't a fulfilling marriage for either of us. We got married so young: I was 19 and he was 21, so as we got older, we grew apart," Rimes said in an interview with Shape magazine.
Article continues below advertisement