Exclusive
EXCLUSIVE INTERVIEW: Tila Tequila Tells Radar -- 'My Email Was Hacked Too!'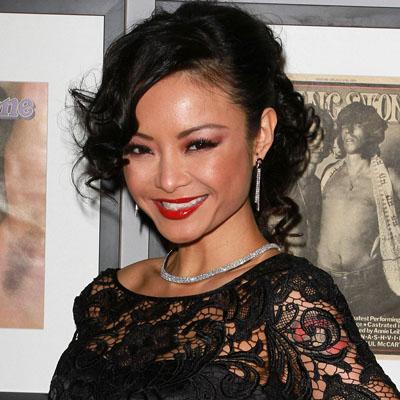 A slew of Hollywood's most famous celebrities have had their personal computers and email accounts hacked by a mysterious group of cyber-criminals, and RadarOnline.com has exclusively learned that Tila Tequila is among those whose privacy was breached.
"A few weeks ago I started having suspicious issues with my email account with someone constantly changing my password, then out of no where I could no longer log into my email, and I realized that I had been hacked," Tila told RadarOnline.com in an exclusive new interview.
Article continues below advertisement
"I immediately called the police to make a report, but they didn't do anything to help...then I saw the news about the other celebrity women being hacked and realized it wasn't just me."
The FBI have been investigating a group of people allegedly hacking their way into A-list email accounts such as Scarlett Johansson, Christina Aguilera, Jessica Alba and Vanessa Hudgens and stealing naked or risqué photos - many of which ended up on a Parisian blogger's website, known as DeepAtSea.
DeepAtSea has since shut down his website and told RadarOnline.com via email: "Because since few weeks I had no more interest for the celebrities and it was the good moment to leave, no relation with FBI."
Said Tila: "The police told me to contact Google about it, but they don't list any numbers so I couldn't reach them.
"What I find really disturbing is that Google isn't more accessible in situations like this. A lot of celebrities use their services and you would think we would be able to contact them in emergencies."
Article continues below advertisement
The 29-year-old told RadarOnline.com that had she been able to reach someone when it happened, it would have prevented the hacking of many of the other celebrities involved.
"I had my ENTIRE life in that email, from my schedule to photos, legal agreements, bank statements, personal videos and extremely confidential personal information!" Tila said.
"I was pissed, scared and I had no idea who could actually help me. Not the police, not Google. It's ridiculous."
MORE ON:
Christina Aguilera
Tila, who has been known to be at the center of controversy, said she's just happy that she regained control of her account before anything too personal was leaked to the public.
"As big as Google is, you would think they'd have a better source of security software to protect people's personal privacy rights from being violated! The fact that they don't even have good customer support for situations like this is absurd!" Tila said.
Article continues below advertisement
"But, what's done is done."
The Shot at Love star told RadarOnline.com she plans on taking the offensive now and will be contacting the FBI to see if there's anything she can do to help catch the wrongdoers.
"Hopefully I can be of help to the FBI to put this guy and the rest of his crew in jail!!!!" Tila concluded.
The cyber-crooks are reported to have nude photos and videos of at least 50 female celebrities - which also includes Selena Gomez, Ali Larter, Busy Philipps, Miley Cyrus, Emma Caulfield and Addison Timlin -- after they hacked into their cell phones and other devices to obtain the compromising images.