EXCLUSIVE INTERVIEW: Jesse Csinscak's Popchips Dream Dashed -- Ashton Kutcher Appoints Diane Mizota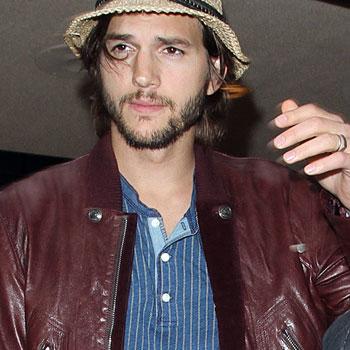 Ashton Kutcher's search is finally over, the President of Pop Culture for Popchips has chosen his right hand man to assist him in his marketing duties for the popular snack -- and it's a woman!
Austin Powers actress Diane Mizota is the new VP Of Pop Culture and RadarOnline.com spoke exclusively to past front runner Jesse Csinscak who said he truly believed he was the right man for the job.
"As much as I felt I was the best person for the job, Popchips went in a different direction," said Csinscak who received over 11,000 votes on Facebook for the VP position.
Article continues below advertisement
Mizota, who received around half the amount of Jesse's votes in the Facebook competition was chosen in the end for her acting and reporting background, plus her role in Austin Powers, which coincidently was co-produced by Ashton's wife Demi Moore - small world.
"I am still a big supporter of Popchips and I look forward to working with them in a different capacity," Jesse said.
And it's true - although the Bachelorette winner and fan favorite didn't get the chance to work as Ashton's VP, he was offered another job at the chips' company.
"I'm really psyched, they'll be flying me out to San Francisco at the end of next week and we'll finalize plans for my future with the company."
Meanwhile, he has nothing but good words and encouragement for Mizota.
"I wish her all the luck and congratulations in the world. I'm sure she will do an awesome job," Jesse graciously said.
RELATED POSTS:
EXCLUSIVE VIDEO: Watch 'Bachelorette' Winner Jesse Csincsak Get Engaged!