Exclusive
EXCLUSIVE: Lindsay Lohan's Reaction To Avoiding Betty Ford Battery Rap: 'Great, Awesome!'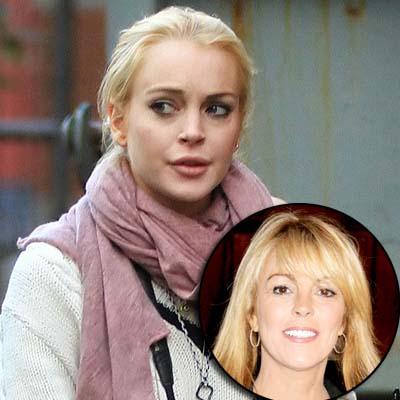 When Dina Lohan broke the news to her daughter Lindsay that she would not be charged with any wrongdoing in connection with an altercation at the Betty Ford Center, the troubled actress told her mom: "Great, Awesome. Thanks Mommy. Goodnight!", RadarOnline.com has exclusively learned.
Dina, upon herself learning that charges will not be filed against Lindsay, told RadarOnline.com Tuesday night: "I have known all along my daughter was innocent."
Article continues below advertisement
As RadarOnline.com previously reported, officials with the Riverside County District Attorney told us they were not filing charges "due to insufficient evidence" to prosecute Lindsay, 24, in the alleged December 12, 2010 altercation with staffer Dawn Holland at the Betty Ford Center in Rancho Mirage, California.
Holland accused the Mean Girls star of throwing a phone at her, after she allegedly caught the actress drinking and violating curfew, spurring an investigation from the Palm Desert Police Department as to whether Lohan had violated her probation in the incident.
"I only found out that the D.A. wouldn't be filing charges today after reading RadarOnline.com," Dina, 48, told us. "Our lawyer hadn't even had the chance to contact us yet with the news."
Dina said her famous daughter was elated upon learning she'd have one less legal hurdle to overcome.
"Lindsay didn't know until Tuesday night and when I texted her the good news, she was at a charity event and she texted me back, 'Great, Awesome! Thanks Mommy. Goodnight!'"
Article continues below advertisement
"We are all just so relieved, we were all waiting for the truth to come out that Lindsay was innocent," the Long Island native told RadarOnline.com exclusively.
"Lindsay has been working on her sobriety: she has been following the Betty Ford program and they have been supportive throughout this entire experience," Dina said. "They stood behind her and had faith in her the whole time."
"I have known all along my daughter was innocent," Dina said. "I am just so happy this is over with."
Lindsay still has to deal with a felony theft charge on accusations she stole a necklace from a Venice Beach jeweler. She'll be back in court on Friday, April 22, in front of a new judge, who will rule if there is sufficient evidence for a jury trial to proceed.
Stay with RadarOnline.com for more news on the Lohan family as it breaks.
RELATED STORIES:
EXCLUSIVE: Michael Lohan: I Don't Want To Get Back With Dina