Exclusive
EXCLUSIVE: 'Eddie Munster' Celebrates 90 Days In Rehab, 'Looks 10 Years Younger,' Says Rep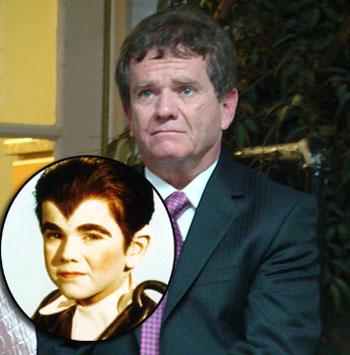 Actor Butch Patrick, widely known for his role as Eddie Munster on the 1960's TV sitcom The Munsters, has celebrated 90 days in rehab, and more than 100 dats of sobriety, and is now voluntarily living in private housing at a treatment center, RadarOnline.com is exclusively reporting.
"I went to visit him to celebrate his 90 day chip and was blown away at how he looked," his rep, Jodi Ritzen, told RadarOnline.com in an exclusive interview.
Article continues below advertisement
"Butch had the opportunity to speak and expressed his gratitude for his family and friends traveling to see him and continue to support him...This is the first time that Butch has admitted to having a real problem and needing to get help."
Now that Butch is on the road to recovery, Ritzen said she will travel with him as his sober companion and he's already booked to make an appearance as a special guest at the Chiller Theatre in Parsippany, New Jersey at the end of April.