EXCLUSIVE: Dog The Bounty Hunter's Daughter 'Baby Lyssa' Arrested In Honolulu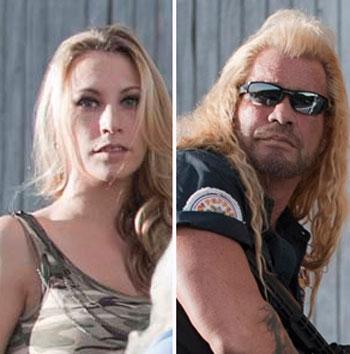 UPDATE: According to Honolulu Police spokeswoman Michelle Yu, "A 23 year old female was arrested at 3am Wednesday for third degree criminal property damage and harassment. Residents reported that Lyssa Chapman was banging on doors and yelling. After speaking with one of the residents, Lyssa allegedly damaged one the windows of a home. Officers arrived and one of the officers was using a cell phone when the female knocked the phone from his hand. Bail is $400."
Article continues below advertisement
---
Duane 'Dog the Bounty Hunter' Chapman's daughter Lyssa has been arrested and remains in a Hawaiian jail, RadarOnline.com has exclusively learned.
Chapman's ninth child, known as "Baby Lyssa," was arrested by police in Honolulu Tuesday night for harassment and criminal property damage.
Honolulu police tell RadarOnline.com that Lyssa was arrested and is currently in a holding cell but would not release any further details at this time.
As RadarOnline.com first reported, Lyssa filed for divorce last month from her husband Bo after he was violent with her on multiple occasions.
It marks the end of a marriage that didn't last two years and had become a nightmare for Lyssa who was physically abused several times by her husband.
The source told RadarOnline.com that Bo got violent with Lyssa on New Years Eve 2010, a couple of months later, a few months after that and then after a concert.