EXCLUSIVE DOCUMENTS: Mel B's Former Talent Manager Is Being Sued Again -- Read The Lawsuit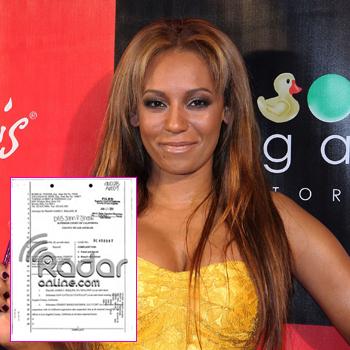 Mel B's former talent manager, Dan Catullo, who she is suing in a multi-million dollar lawsuit for breach of contract among other things,
has recently had another lawsuit filed against him, RadarOnline.com has exclusively learned.
EXCLUSIVE COURT DOCUMENTS: Mel B's Former Manager Sued For Breach Of Contract Again
Catullo is now also being sued by James Rollins III for breach of contract, as well as fraud and deceit.
Article continues below advertisement
Court documents exclusively obtained by RadarOnline.com, claim: "In 2006, Catullo approached Plaintiff about investing in a record company venture. While Catullo has some music and entertainment company credentials, unbeknownst to Plaintiff, and based on information and belief, Catullo is actually a con man who has had numerous lawsuits filed against him and many of the corporate entities he established to carry out his cons, and he was recently convicted for fraud and identity theft."
Rollins claims he gave Catullo $1.6 million dollars to form Cement Shoes Records and that Catullo told Rollins he would be able to sign musicians and create revenue "from other opportunities involving the artists."
However, according to the lawsuit, the money that Rollins gave to Catullo wasn't used for the record company.
"Catullo misappropriated the funds contributed to CSR by Plaintiff, and did not maintain proper accounting. Catullo simply pocketed the capital funds as well as any revenue from the venture, did not distribute it pursuant to the parties agreements, and never maintained a legitimate business separate from his other ventures," the documents state.
Article continues below advertisement
Meanwhile, there is a motions hearing on Wednesday in Mel B's lawsuit against Catullo.
Mel B told RadarOnline.com her feelings about Catullo in a past interview: "He is a con artist... he is a very evil con artist with not very good intentions. He steals peoples money, not just our money but a bunch of people's money."
As previously reported by RadarOnline.com, Catullo has an extensive criminal record from California to New Jersey for identity theft and fraud.