EXCLUSIVE DOCUMENTS: Dennis Hopper's Estranged Widow Files Lawsuit Against Actor's Family & Trust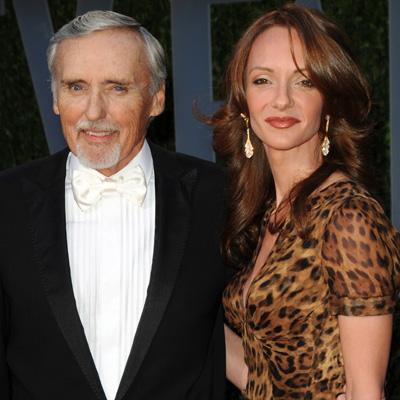 Victoria Hopper, the estranged wife of late actor of Dennis Hopper, has filed a lawsuit against Hopper's daughter from a previous marriage, Marin, and the Dennis Hopper Trust and RadarOnline.com has exclusively obtained the documents.
EXCLUSIVE DOCUMENTS: Victoria Hopper Files Lawsuit Against Actor's Family & Trust
Victoria has filed suit for breach of contract, enforcement of judgement, unjust enrichment, and several other claims in connection with their ongoing legal battle.
Article continues below advertisement
Victoria and Dennis were involved in a bitter divorce at the time the actor died of prostate cancer, May 29 2010. Victoria and Dennis Hopper had one daughter together, Galen.
Victoria states that the Dennis Hopper Trust was ordered to pay over $150k in legal fees in their divorce, and no payment has been made to her divorce attorneys. Victoria also says that a child support check the Trust paid her for the amount of $12k, bounced.
The court documents state: "Plaintiff cannot trust that the Co-Trustees have sufficient funds available to pay Galen's support and expenses until she reaches the age of 19. To esnure that the funds will be available, Plaintiff requests that $1,000,000.00 be paid in advance into an account for the benefit of Galen Hopper to secure the current order for child support, as an expense to the Trust, along with the other expenses ordered in the Order After Hearing."
MORE ON:
Celebrity Justice
Article continues below advertisement
Victoria is also seeking "damages" of $50,000 per year in lost income, and says, "because decedent blocked Plaintiff from obtaining employment, and he never provided or allowed Plaintiff to develop any economic opportunity herself, Plaintiff was unable to seek employment, and Decedent breached his obligation to put her into a business."
Victoria is seeking punitive damages, attorney fees, and other costs associated with the lawsuit.