Exclusive
EXCLUSIVE DOCUMENTS: 'Bankrupt' Michael Jackson Doctor Worth $7.5 Million -- Read The Papers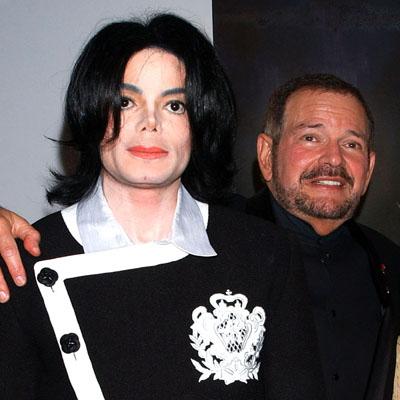 Michael Jackson's former friend and dermatologist, Arnold Klein, filed for bankruptcy earlier this year, and despite his previous claims of minimal assets, RadarOnline.com has discovered the doctor is worth millions and we've got the documents to prove it!
EXCLUSIVE DOCUMENTS: Dr. Arnold Klein's Amended Bankruptcy Filing
In the original bankruptcy petition filed in January, Dr. Klein claimed to have $3.5 million in debt, and estimated his assets to be worth $0 - $50,000.
Article continues below advertisement
However, newly filed documents obtained exclusively by RadarOnline.com reveal Dr. Klein actually has millions of dollars in assets - $7,563,600 to be exact!
Listed among his assets are three California properties: one in Los Angeles, another in Laguna Beach and yet another in Palm Springs.
According to court documents, Klein's Los Angeles home -- which was gutted by fire in November 2010 -- is worth $9 million and holds $20,000 worth of gym equipment. The home was also said to be in default in October 2010, and Klein lost $1.5 million in artwork, furniture, and other items in the fire, which was covered by insurance.
Dr. Klein's Laguna Beach home is valued at $12 million and the home in Palm Springs at $1.9 million.
What is in those homes may surprise you.
The Beverly Hills dermatologist is an avid art collector with hundreds of pieces totaling a value of $7.2 million!
The collection includes Baccarat, Waterford and Lalique crystal as well as various pieces by Picasso, Gaugin, Cindy Sherman, David Hockney, bronzes by Robert Graham, photographs by Herb Ritts and numerous pieces by Andy Warhol, including the famed Marilyn Monroe - and more.
Article continues below advertisement
In addition to his homes and extensive art collection, Dr. Klein owns many vehicles including a $170,000 2001 Ferrari 360 Modena, a $130,000 2005 Bentley GT, a $36,000 2008 Cadillac Escalade, He also owns a $4,000 2006 Honda Pilot and a $2,500 2002 Chrysler Gem.
And despite his stated income of $30,000 a month, Dr. Klein has acquired a great deal of debt.
The doctor owes almost $3 million to City National Bank, $100,000 to the drug company Allergen, $157,000 to the IRS, $80,000 to American Express and another $80,000 to Bank of America. The documents claim Dr. Klein has paid $30,000 to American Express and $47,000 to a law firm.