EXCLUSIVE: Chuck Lorre Appears To Invoke Japanese Disasters In Vanity Card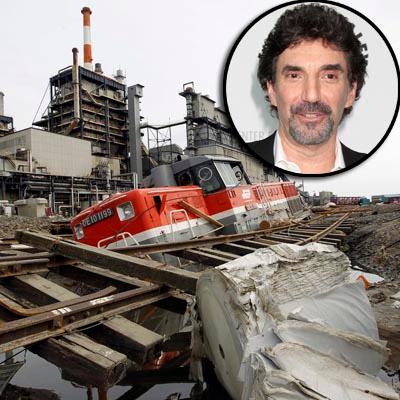 Two and a Half Men creator and executive producer Chuck Lorre appeared to have compared in his latest vanity card Monday night the recent string of natural disasters in Japan to his war-of-words with Charlie Sheen, implying he's humbly accepted what's truly important in the grand scheme of things.
Lorre, whose resume includes TV hits like Dharma & Greg and The Big Bang Theory, has been using his vanity cards -- the bumpers that air for a split second at the end of his shows -- to communicate his thoughts on the Sheen situation and other areas of interest.
Article continues below advertisement
Lorre, who's been publicly sparring with Sheen, posted the following words in vanity card # 336 following Monday night's episode of his other hit CBS show, Mike & Molly:
"One minute life is one thing. The next minute, life is something else. The feeling is one of disorientation. Topsy-turvy. Upheaval.
Then the Earth says, 'No. I'll show you topsy-turvy. This, Chaim, is upheaval.' (Chaim is Chuck's Hebrew name Sheen infamously called him by in a rant, prompting whispers of anti-Semitism , although Sheen has denied this.)