EXCLUSIVE: Charlie Sheen Turned Down Martin Bashir For Interview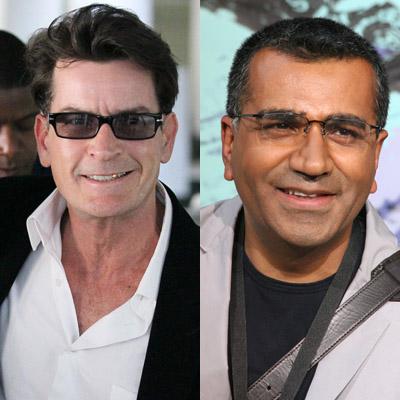 There was one interviewer Charlie Sheen turned down on his self-described odyssey: tough-talking British television host Martin Bashir.
The former Nightline host, who defected to MSNBC last year, had approached the now fired Two and a Half Men star to do another no-holds barred tell-all at his 'Sober Valley Lodge' mansion in Los Angeles.
"After much debate and discussion with his advisors, Charlie drew the line at Bashir," said one source familiar with last week's negotiations.
Article continues below advertisement
In 2003, Bashir conducted a series of tough interviews with the Michael Jackson, who had then become embroiled in scandal, centering around child molestation claims that dated back to 1993.
In that program, broadcast to an audience of 15 million in Britain, Jackson admitted that many children had shared his bed although he denied any sexual contact.
The disclosure led to Jackson being investigated by police in California and on December 18, 2003, he was charged with seven counts of sexually abusing a 13-year-old boy.
MORE ON:
hollywood happenings
Bashir joins HLN's Nancy Grace as journalists who Sheen declined to speak with, Tweeting about the latter: "I'd rather go on a long road trip with (Two and a Half Men creator) Chuck Lorre in a '75 Pacer."
Before he spoke with The Today Show, Piers Morgan Tonight, Dateline, The Howard Stern Show and 20/20 aired its special -- Sheen sat down with RadarOnline.com for a candid and powerful exclusive interview.