EXCLUSIVE: Charlie Sheen Sued For $20M In TV Conspiracy Case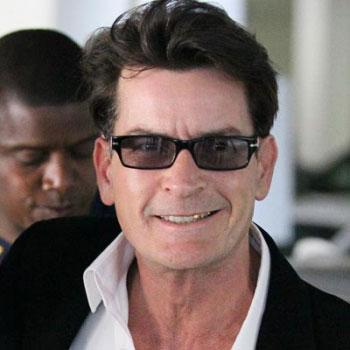 A television producer working with Charlie Sheen's estranged uncle, Joe Estevez, has filed a $20 million lawsuit against the ex Two and a Half Men star, alleging he destroyed a warts and all reality project about the notorious Hollywood family, RadarOnline.com has exclusively learned.
READ THE COURT DOCUMENTS HERE
Ed Meyer, who also represents Jennifer Lopez's ex-husband Ojani Noa in his multi-million dollar court battle with the Idol judge, is claiming 45-year-old Sheen conspired to intentionally interfere with contractual relations.
Article continues below advertisement
What's more, Meyer has alleged Charlie's parents, West Wing star Martin Sheen and his wife Janet, acted as "co-conspirators" in killing the program.
However, Martin and Janet were not named as co-defendants.
The suit, filed in the Los Angeles County Superior Court on Tuesday, alleges: "Starting on January 4, 2010, Defendant Carlos Irwin Estevez, along with co-conspirators Martin Sheen and Janet Sheen, all non-parties to the Reality Show deal, did internationally and tortuously: threaten, interfere with and restrain, and also conspire to: threaten, interfere with and restrain the Plaintiff's reality television project starring their relative Joe Estevez, titled: 'About The Sheens' aka 'Being Sheen' aka 'Sheen Reality,' thus destroying the contractual relationships and damaging the Plaintiff Ed Meyer."
Meyer worked as Joe's manager, although the Sheen uncle is not a named plaintiff.
Meyer, who is representing himself, is seeking at least $20 million in damages "for the outrageous tortuous conduct" of the Golden Globe-winning actor.
As RadarOnline.com previously reported, Sheen is suing Warner Bros. Television and Two and a Half Men producer Chuck Lorre for $100 million, alleging he was unfairly dismissed from the hit sitcom.