EXCLUSIVE: Atlanta Housewife Phaedra Parks Working On Book & Reality Shows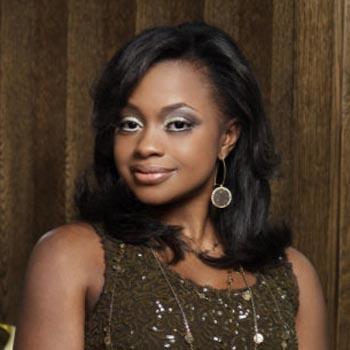 The Real Housewives of Atlanta's stand-out southern belle, Phaedra Parks tells RadarOnline.com exclusively that she's putting TV stardom aside for new next endeavor.
Atlanta's power entertainment attorney is penning her first book and pitching three new reality shows.
"It's about being a southern belle and all the accoutrements that go with it," Pheadra tells RadarOnline.com exclusively.
"It's a modern day twist on etiquette and being a lady. And it's alright for women to embrace their ladylike side.
Article continues below advertisement
"It's high time that women start enjoying being ladies again. People have moved away from that."
Phaedra, who's never been shy about liking to dress over-the-top with her big hats and big makeup, wants to bring back traditions from days gone by like high tea, pretty frilly things, hats, gloves and "things that make you unique" – which she'll highlight in the book, expected to hit shelves by the end of summer or early fall.
"I want to give my tips," she says. "So many people over the years have asked me about how to have it all without losing yourself."
Phaedra will also put on her producer's hat to pitch three new "empowering" reality TV shows.
"I'm more into the uplifting programs."
Phaedra hinted about what she hopes will make it to the small screen: "The first show is a docudrama and will take a group of women and empower them. The second show is more of a documentary that deals with serious issues of dating. And the third show is more fun and lighthearted focusing on alternative lifestyles.