AUDIO: Kim Kardashian Premieres Her First Single, Jam (Turn It Up) -- Hear It Here!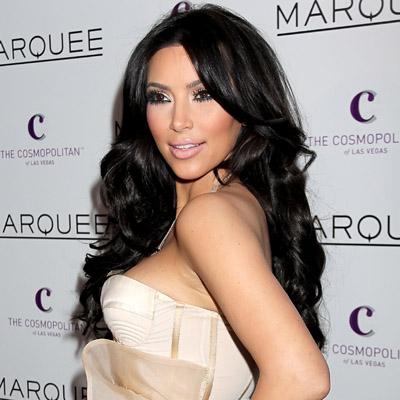 Kim Kardashian's foray into the music world began Wednesday, as the hustling socialite premiered her first single, a dance tune called Jam (Turn It Up), in an appearance with her sister Kourtney on On Air with Ryan Seacrest.
Kim said she was initially approached by her pal, chiseled R&B singer Ciara, to meet up with hit-making music producer The Dream (Beyonce's Single Ladies, Rihanna's Umbrella) for her maiden voyage into music.
Article continues below advertisement
"I was definitely nervous, this is something out of my comfort zone," Kim said, adding that the proceeds of the single will be donated to St. Jude's cancer charity.
Kim said the acclaimed producer told her to "have fun" and to "try something you've never done before."
"I had to give her a major pep talk," Kourtney chimed in.
Hear the audio on RadarOnline.com
Fun fact: Kim's old running mate Paris Hilton reached the 18th spot on the Billboard 100, five years ago, with her single Stars Are Blind.