Assault Case For Jersey Shore's Ronnie Moves Forward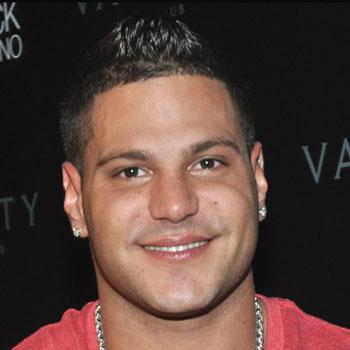 Joseph A. Raia, the lawyer for Ronnie Ortiz-Magro from the MTV smash hit Jersey Shore, told a judge in Tom's River, New Jersey on Monday that the beefy MTV star will submit an application for a pretrial intervention program in connection with a pending assault charge.
The charge is in connection with a two-year-old incident in which Ronnie punched a man as the show's cameras rolled, RadarOnline.com has learned.
Article continues below advertisement
COURT DOCUMENT: Read The Indictment
Ronnie, 25, allegedly knocked out a man named Stephen M. Izzo, 27, with one punch, after an exchange at a Seaside Heights, New Jersey bar on September 4, 2009. The incident was broadcast in an episode titled One Shot.
The application would allow Ronnie to tape the show's fourth season in Italy next month, authorities said. While not admitting guilt, the applicant has to stay out of trouble for a defined time period (at least a year) to sidestep a criminal record.