Actress Who Played Drug Dealer On The Wire Arrested in Drug Raid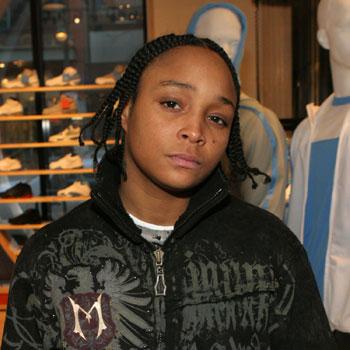 In a possible instance of life imitating art, actress Felicia "Snoop" Pearson, who played a drug dealer on HBO's Baltimore-based series The Wire, was arrested in a huge heroin and marijuana bust in the Charm City Thursday, RadarOnline.com has learned.
The actress, 30, was one of more than 30 suspects taken into custody in the early morning raid, as officials at the city, state and federal levels had worked together on the five-month sting.
Article continues below advertisement
Pearson is no stranger to prison, as she was there for more than six years after she was convicted of second-degree murder at the age of 14.
In 2009, HBO star Lillo Brancato, Jr., who played a wanna-be mobster on The Sopranos, was sentenced to 10 years in New York's Oneida Correctional Facility after he was convicted on first-degree attempted burglary charges, in a 2005 incident in which his associate killed a police officer.