VIDEO: Prince Harry To Serve As Prince William's Best Man At Wedding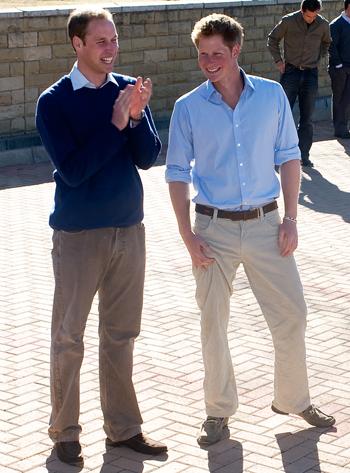 We're just 74 days from the historic royal wedding between Prince William and Kate Middleton, and we've learned that Prince Harry will serve as his brother's best man when the couple walks down the aisle April 29 at England's Westminster Abbey.
St. James' Palace confirmed Monday of the prince's appointment; in a similar move, Kate Middleton has chosen her sister Pippa as her maid of honor.
Royal historian Hugo Vickers told the AP that William choosing Harry as his best man is a completely natural move.
Article continues below advertisement
"Normally, a member of the royal family has his brothers as his supporters, or joint best men," Vickers said. "As Prince William has only one brother, and he is very close to Harry, it's an obvious choice."
Watch the video on RadarOnline.com
Stay with RadarOnline.com for up-to-the-minute updates on the royal wedding.