VIDEO: Michael Jackson's Kids Want 'To Continue What Our Dad Was Doing,' Says Son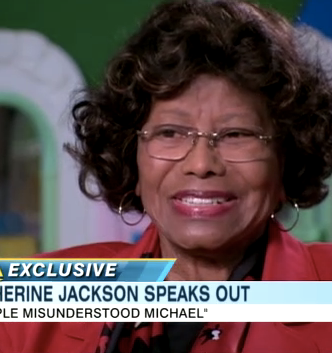 ABC News Thursday previewed a new interview with Michael Jackson's mother Katherine and the late Beat It singer's three kids, Prince, Paris and Blanket, where they talk about how they're doing, and what's in store for the future.
"It was kind of hard at first, but they've adjusted pretty well," said Katherine, who's been raising the kids (without veils) in the wake of their father's shocking death on June 25, 2009.
Article continues below advertisement
Prince said he and his siblings would "like to continue what our dad was doing" in the field of entertainment, while Paris said she's got an audition for some sort of production already lined up.
Watch the video on RadarOnline.com
The full interview will air Friday on ABC.
RELATED STORIES:
Judge To Hear Debate Over Televising Conrad Murray Trial
Prosecutors Claim Michael Jackson's Doc Delayed Calling 911