VIDEO: Mass. Senator Scott Brown Reveals Painful Secret: 'I Was Sexually Abused At 10-Years-Old'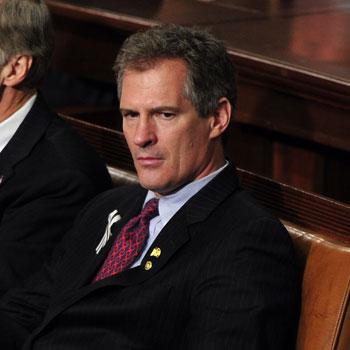 For the first time, Massachusetts Senator Scott Brown is revealing a painful personal secret -- telling 60 Minutes that he was sexually abused by a camp counselor when he was just 10-years-old.
"Fortunately, nothing was ever fully consummated, so to speak ... but it was traumatic," the Republican told the show.
The sex predator camp counselor "said, 'If you tell anybody, you know, I'll kill you,'" Brown, 51, said. "The thing that they have over you is they make you believe that no one will believe you.
Article continues below advertisement
"That's what happens when you're a victim: You're embarrassed, you're hurt."
Watch the video on RadarOnline.com
Brown writes about the abuse in his new book, Against All Odds, which will be released on Monday, February 21.
In 2010, Brown won a Senate seat in a special election --and with his dashing good looks and interesting past which included posing semi-nude for Cosmopolitan -- became an overnight national sensation.