Janet Jackson Says Brothers' Teasing About Weight Led Her To Bang Head Against The Wall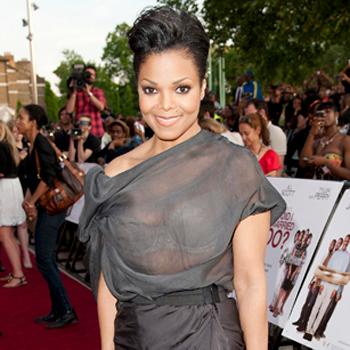 Pop star Janet Jackson told The Today Show's Meredith Vieira Tuesday that teasing from her family members -- including her late brother Michael -- contributed to a self image so poor she'd bang her head up against the wall in frustration.
The 44-year-old Escapade singer said, "I would literally bang my head up against the wall because I didn't feel attractive... There was a lot of pain in my life. But I did. I felt very unattractive.
Article continues below advertisement
"I still have issues with it. I don't bang my head up against the wall, but I still have those moments. And I think it'll probably continue but at least I know how to deal with it now. And I'm in a much better space," the Miss You Much singer told Vieira.
Janet said that much of the negative self-esteem she had might have been a result of the teasing she experienced at home from her brothers; she said Michael specifically, would call her names like "Horse, pig, cow and slaughter-hog.
"It makes you laugh, it really does," Jackson said. "It makes you laugh. I guess some people could say, 'Oh that's, you know, brothers and sisters joking, it's all affection, it's all, you know, it's in a loving way.'
"But not everybody can brush it off, and I was one of those," she said.
Watch the video on RadarOnline.com
Vieira's full interview with Jackson airs on Dateline Sunday; Janet's new book, True You: A Journey to Finding and Loving Yourself, hits stores February 15.