EXCLUSIVE: Jermaine Jackson -- Back In The United States of America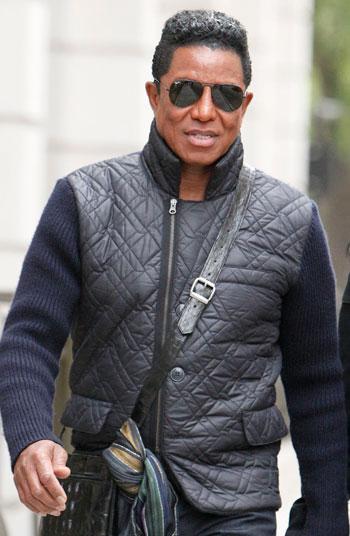 Jermaine Jackson, the older brother of the late King of Pop, has returned to the United States despite owing a fortune in back support that reportedly left him stranded in Africa.
An eyewitness spotted Jermaine, 56, not far from his home in a gated community in Calabasas, California, on Friday afternoon.
"He was driving a white Range Rover and had a blonde in the front seat next to him," the source said.
Article continues below advertisement
"He was laughing and looked like he didn't have a care in the world."
Jermaine was reportedly stuck in Quagadougou, Burkina Faso, Africa. His passport had allegedly expired during the trip and when he went to renew it, it was discovered that he was arrears on his child support.
As of last month, he reportedly owed his baby mama Alejandra $91,921.
Under California law, when someone owes more than $2,500 a month in child support, "holding their passport until he or she brings their account current is how the Department of Child Support Services gets deadbeats to pay their debt", according to divorce specialist David P. Schwarz.
It's unclear if Jermaine made good on his account.
RELATED STORIES: