Presidential Brother Roger Clinton In Tax Hell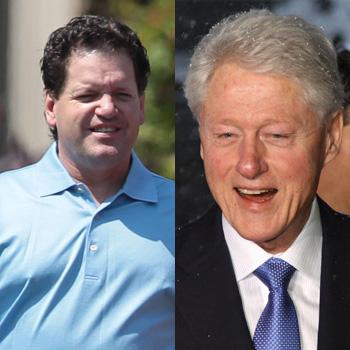 He came out of obscurity to attend his niece Chelsea's wedding last summer but Roger Clinton is otherwise far from leading the high life, RadarOnline.com has learned.
The former First Brother is in hot water with both the IRS and the State of California for unpaid income taxes.
There are approximately $90,000 in tax liens that have been placed against Clinton's Torrance, CA house, The Detroit News is reporting.
Article continues below advertisement
The State of California levied a $21,315 lien against the property last month. That's on top of existing CA liens from 2009 in the amounts of $2,951 and $8,405.
Not to be left out of the party, the IRS also has a lien against the house in the amount of $57,762.
RadarOnline.com reported last year that Roger's teenage daughter Macy, a full-time student with a part-time job, was depending on food stamps to get by. She rarely saw her father, who was then $30,000 in arrears on child support Macy's mother told Inside Edition.